About Us
Providing innovative professional solutions to build the future of hospitality
Hotelivate is a new-age hospitality consulting firm offering specialized services to clients across the Asia Pacific region. Founded by the erstwhile team of HVS India, Hotelivate, offers a comprehensive consulting environment through a diverse team of consultants that have a combined professional experience of 250 years across varied hospitality verticals. The firm presently has offices in Delhi, Mumbai, Singapore, Jakarta and Dubai.
The founding partners of Hotelivate are reputed hospitality business consultants, who have advised, assisted and nurtured thousands of clients for more than two decades in South Asia.
Through its focused, empathetic, and innovative approach, Hotelivate serves a wide range of industry stakeholders across all phases of hospitality lifecycle consulting, thereby eliminating the need for several different advisors. Core Services of the firm include Strategic Advisory (Feasibility Studies, Valuations, Management Contract Negotiation), Executive Search, Investment Advisory, Asset Management, Revenue Management, and Project Execution Planning and Advisory.
INTEGRITY
in all our interactions
EMPATHY
in our engagements with stakeholders
INNOVATION
in our service offerings
COMMITMENT
to excellence in our deliverables
PASSION
for all things hospitality
Hotelivate is a market leader in the hospitality consulting domain, offering a wide range of professional solutions, all geared to enhance economic returns and asset value for our clients. Our knowledge and understanding of the hospitality industry in South, South East Asia, and the MENA region is second to none, which enables us to produce well-documented solutions that contain valuable insight and effective advice.
We understand the hotel business in a holistic fashion and our consultants are qualified with education from leading hospitality schools around the world, while also possessing robust experience in hotel operations as well as real estate finance. Our solutions are aimed at guiding clients to achieve optimal economic returns.
Through our extensive in-house library of industry data, our strong and deep professional network, and 20 plus years of consulting experience, we maintain a thorough repository of market intelligence for the hospitality industry.
Mumbai International Airport Landslide Developments
MIAL had the mandate for commercially developing approximately 200 acres of land (landside development of CSIA) that would include hospitality, retail and some commercial components.
Role: Our consultants were retained by MIAL and the deliverables included hospitality master plan review and concept validation, review and recommendations on plot segmentation and product positioning, development strategy recommendations, project feasibility study, and valuation.
Delhi International Airport Hospitality District
The master development plan at Delhi International Airport comprised a 45-acre hospitality district comprising 13 sites earmarked for hospitality projects consisting of hotels, serviced apartments, commercial developments, convention centers, and entertainment zones.
Role: During its second phase of development, our consultants were retained by DIAL and our deliverables included hospitality master plan review and concept validation, review & recommendations on plot segmentation and product positioning, development strategy recommendations, project feasibility study and valuation, exclusive representation, and identification of/interaction with new potential bidders.
Economic Feasibility Study & Development Strategy, GIC
Our consultants advised GIC on a multiple city entry and development strategy in India. The overall objective was to provide GIC with an insight into the hotel markets in India, their outlook, their ability to absorb proposed developments, and to identify locations for development within each market where there is latent demand – in order to identify the potential for the development of a new lodging product.
Strategic Advice & Market Analysis, AIG
Our consultants provided AIG with strategic insight into the hotel markets in India – their outlook and their ability to absorb additional rooms and to identify key locations for development within each market where there is potential for high demand. This analysis involved a study of 25 cities in India, with our recommendations on the investment potential of each market, as it relates to the development of hotels and extended stay products.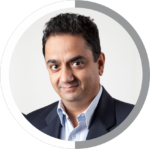 Manav Thadani
Founder Chairman
[email protected] | +919811067835
A serial entrepreneur, trusted advisor, foodie, phillumenist, and a passionate hotelier, Manav brought HVS to South Asia in 1997. In a market that hadn't yet recognized the need for professional consulting expertise, Manav grew HVS South Asia into a formidable consulting, valuation, and executive search firm before launching the now-highly acclaimed Hotel Investment Conference South Asia (HICSA) in 2005.
Show More
With an ever-growing passion to provide solutions to the hospitality sector, he set up HOSI, THINC Indonesia & Sri Lanka conferences, a professional skills development vertical, and most recently HVS Investment Advisory Services. As co-founder of SAMHI, India's most sought-after Hotel Investment Company, Manav forayed into the world of hotel ownership on behalf of foreign institutional capital a few years ago. Hotelivate is the next step in his vision to provide end-to-end solutions to the hospitality sector with an eye on curating customised results that can assist hotel industry stakeholders throughout the life-cycle of a hotel. Manav's passion for the hotel business coupled with his inimitable style of speaking his mind, while constantly innovating in the space of hotel consulting has earned him a reputation that is highly valued by his clients and colleagues.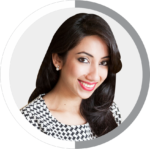 Megha Tuli
Partner & Co-Founder
[email protected] | +919910888131
A graduate of École hôtelière de Lausanne, Megha chose HVS South Asia as the starting point in her career – one that has been witness to an enriching and diverse set of experiences. Megha grew through the ranks at HVS quickly and was the youngest Associate Director of Consulting & Valuation before launching a food tech company focused on Indian food.
Show More
As the founder, she set out to provide an experience that captured the essence of the various culinary experiences that have been an integral part of the gastronomic history of India. As the business reached a stable operating state, Megha decided that it was time to move on in search of her next challenge. As Co-founder of Hotelivate, Megha is responsible for the overall planning and execution of business and ensuring the ongoing growth strategy of the firm. Her drive to create well-thought-out and structured solutions and her unique ability to craft business ideas for all things hospitality makes Megha a highly sought-after industry person.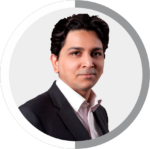 Achin Khanna
Managing Partner | Strategic Advisory
[email protected] | +919910058848
Achin Khanna, Managing Partner at Hotelivate heads the firm's Strategic Advisory practice. His experience in the consulting field encompasses economic feasibility analyses, asset & large portfolio valuations, operator searches & management contract negotiations, master planning & strategic consulting assignments, both in India and internationally.
Show More
He is a Member of the Royal Institution of Chartered Surveyors (RICS) and has served over a decade with HVS South Asia. Earlier on, Achin spent 10-years in the United States with brands like Hilton, Wyndham & Homestead Studio Suites. Gaining valuable experience across professional roles ranging from hotel operations & revenue management to franchise relations and business development, he understands the hotel business from a holistic perspective. His keen interest in language & literature is amply visible in his inimitable style of writing for & speaking across industry platforms.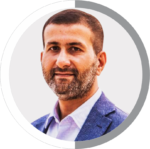 Puneet Mahindroo
Managing Director| Singapore
[email protected] | +6591070450
Puneet comes with over 20 years of experience in the hospitality industry, having worked in various hotel and corporate level roles in Marketing, Revenue Management, and Distribution for chains such as the Four Seasons and Taj Hotels Resorts Palaces Safaris. Puneet is also involved in various industry-wide initiatives. He serves as the Asia Pacific Chair to the HSMAI Revenue Management Advisory Board and has successfully completed 2 terms as the Asia Pacific Chair on the Board of Directors of Hotel Electronic Distribution Networking Association (HEDNA).
Show More
He serves as the Asia Pacific Chair to the HSMAI Revenue Management Advisory Board and has successfully completed 2 terms as the Asia Pacific Chair on the Board of Directors of Hotel Electronic Distribution Networking Association (HEDNA). Puneet also served as a member of the Leading Hotels of the World International Rooms, Revenue Management, and Distribution Advisory Board. Additionally, Puneet has personal investments in several successful Restaurant and Bar projects in Singapore that have established themselves among the most successful brands and gives him first-hand insight as a quintessential entrepreneur.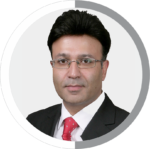 Rishi Kapoor
Managing Director| MENA
[email protected] | +971565772682
Rishi Kapoor is a seasoned hotelier with over 25 years of global experience in business strategy, asset management, hotel and integrated real estate developments, rebranding and repositioning hospitality projects, sales and marketing, and hotel operations. Prior to joining Hotelivate, Rishi was the Senior Vice President of International Development for MGM Hospitality, a division of MGM Resorts International.
Show More
He was responsible for the strategic advice to the MGM Corporate Leadership on global non-gaming hotel and integrated destination developments across Europe, MENA, and Asia. He developed and implemented MGM Hospitality's vision to establish, through management contracts and strategic joint ventures, a portfolio of luxury hotels and complex integrated entertainment, wellness, commercial and residential projects.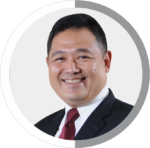 Satria Wei
Managing Director| Indonesia
[email protected] | +628123031400
Satria Wei has over 30 years of experience in various establishments of hospitality services in Indonesia and overseas and has proven his expertise in managing hotels under many prestigious worldwide hotel companies. During this time he has held key positions in 5-star International Chain Hotels, Condominium & Serviced Apartments and prestigious Golf & Country Clubs in Indonesia and China for solid brands such as Melia Hotels & Resorts, Fairmont Hotels, IHG, Hainan Airlines Group, Rainwood Pine Valley Private Golf Resort, Ciputra Group, Jababeka Group, Maya Resorts Indonesia and PHM Hospitality.
Show More
His last post was as a Director and COO of MNC Land Bali, which provided asset management and operation assistance towards some prestigious integrated resort projects such as Trump Resort Lido, Trump Resort Bali and Park Hyatt Jakarta.
LEARN MORE ABOUT OUR SERVICES
Telephone: +91 124 461 6000
Email: [email protected]
------------------------------------------------------
Delhi NCR
2nd Floor, Paras Downtown Centre, Golf Course Road, Sector 53, Gurugram, Haryana 122002, India
Mumbai
501, 5th floor, Landmark, 136, Hill Road, Bandra (West), Mumbai, Maharashtra, 400050, India
Jakarta
CEO Suite, Sahid Sudirman Center, 56th Floor, Jl. Jendral Sudirman No. 86, Jakarta 10220, Indonesia
Singapore
CEO Suite, Singapore Land Tower, 37th Floor, 50 Raffles Place, Singapore 048623
Dubai
2909 Marina Plaza, P.O.Box 112229, Dubai Marina, UAE