Professional Business Consulting
REBOOT & REIMAGINE YOUR HOTEL IN THE POST-COVID-19 ERA
Learn More
Get Started
Optimize Your Business Today!
Get A Free Consultation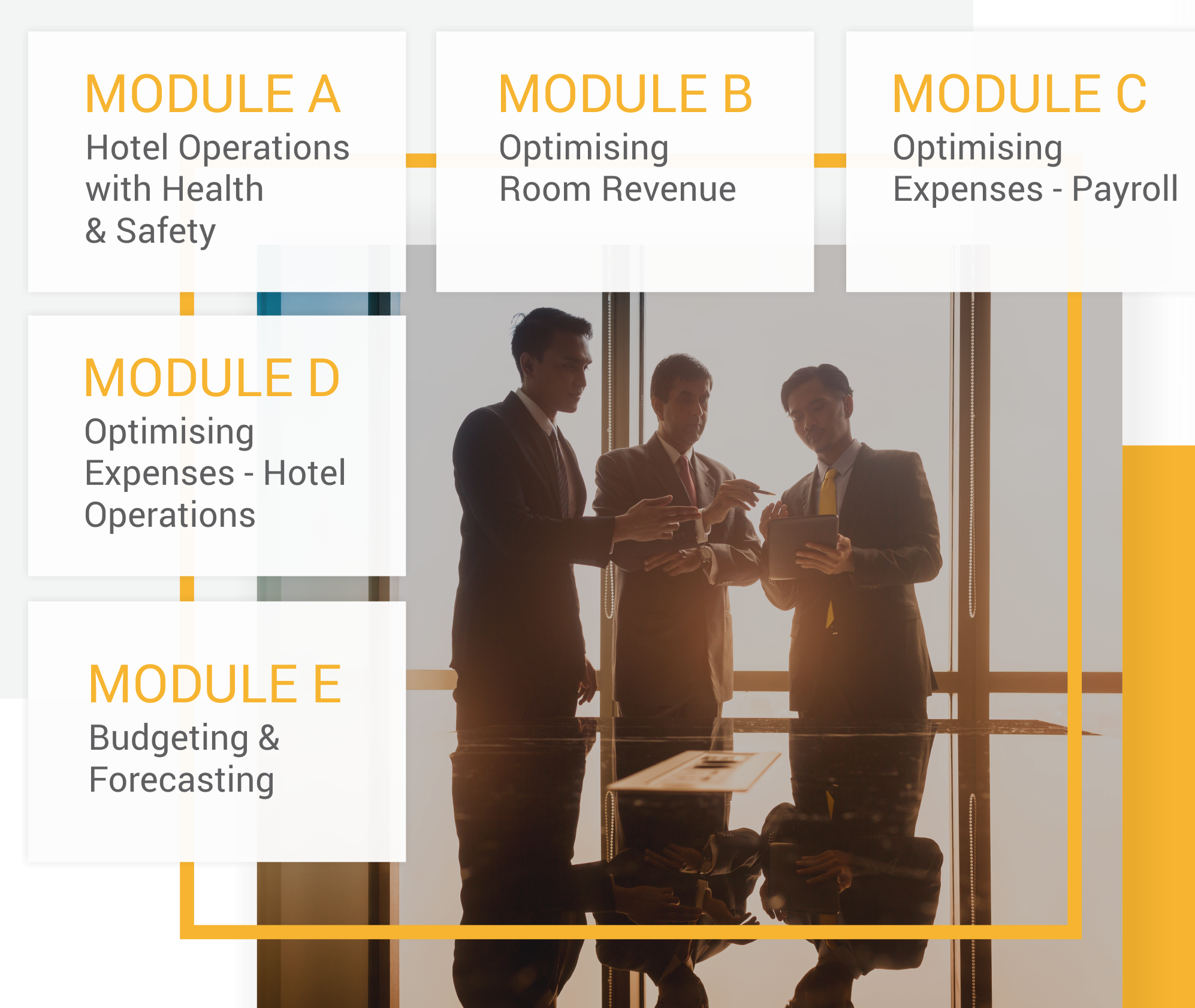 CHOOSE ALL OR SOME MODULES
Optimize Your Business Goals and Objectives
Hotel businesses need to be rebooted and reimagined in the post-Covid-19 era. Hotelivate offers five modules in the areas of health & safety, room revenue, human resources, operational expenses, and budgeting to help independent and non-chain hotels benefit from the most pertinent industry practices around these disciplines. You may select all or some modules; each of these modules is a combination of broad guidelines and specific solutions for your hotel.
MODULES
What We Can Do For You
Download Complete Details Here
Hotel Operations with Health & Safety
What Will it Cover?
Manual for opening of hotels post shutdown + Guide for all preparations for hotels to remain safe for guests and teams.
How Can it Help?
Safety is going to be the important differentiator between well and ill prepared hotels. Guests will
choose hotels where a sense of hygiene, safety and process precision is high. Safe hotels will bounce back faster.
Useful For?
Hotel Owners, GMs
Optimising Room Revenue
What Will it Cover?
Analyse historical room revenue data and identify opportunities to increase revenue + yielding tips and tricks + revenue management templates for inhouse use.
How Can it Help?
Strategic and tactical ideas to increase room revenue.
Useful For?
GMs, Rooms Division Manager, Revenue Managers, Sales Managers
Optimising Expenses – Payroll
What Will it Cover?
Calculate most optimised manpower count for the operations of the hotel + Identify ideal manager: staff composition + Suggest methods to better utilise existing manpower.
How Can it Help?
Reduce or eliminate wasteful expenditure on payroll cost.
Useful For?
Hotel Owners
Optimising Expenses – Hotel Operations
What Will it Cover?
Study historical data of expenses and identify areas of improvement + Use datasets like %, POR, PAR for benchmarking.
How Can it Help?
Practical ideas for reducing or eliminating expenses in Hotels.
Useful For?
Hotel Owners, GMs
Budgeting & Forecasting
What Will it Cover?
Revenue budgeting from grounds up with useful templates + Expense budgeting with useful templates.
How Can it Help?
Allows hotel owning companies to self-assess budgets for the forthcoming years in a methodical way.
Useful For?
Hotel Owners
To get started, please reach out to us below:
From Our Founder
The Indian Hospitality Industry: A comprehensive guide to managing COVID-19
The hotel business, as we know it, will change. Many of you would remember hotel brands calling themselves 'people friendly' or, for that matter, suggesting they liken themselves to community living by creating socializing spaces in the hotel lobby. Well, 'people friendly' will take on a new definition now, with safety and hygiene the topmost priority for hotel guests. The one thing the guest is certain to ask going forward is "How safe am I going to be with you – to stay, to eat or even to enter your premises? Those who address this question to their customer's satisfaction will survive. Just like 26/11 transformed security in India at hotels, we believe the Executive Housekeeper in hotels will emerge as the most critical person in times to come. 
"The Indian Hospitality Industry: A Comprehensive Guide to Managing Covid-19" is actually a collection of articles by consulting experts who understand the hotel business extremely well. These may be read individually or as a whole and suggest practical solutions for the coming times, when things begin to re-open and the New Normal comes into effect, for the hospitality industry in South Asia. 
Telephone: +91 124 461 6000
Email: [email protected]
------------------------------------------------------
Delhi NCR
2nd Floor, Paras Downtown Centre, Golf Course Road, Sector 53, Gurugram, Haryana 122002, India
Mumbai
HD - 067, WeWork Enam Sambhav, C - 20, G Block, BKC, Bandra East, Mumbai, Maharashtra 400051, India
Jakarta
CEO Suite, Sahid Sudirman Center, 56th Floor, Jl. Jendral Sudirman No. 86, Jakarta 10220, Indonesia
Singapore
CEO Suite, Singapore Land Tower, 37th Floor, 50 Raffles Place, Singapore 048623
Dubai
2909 Marina Plaza, P.O.Box 112229, Dubai Marina, UAE