The 2022 Indian Hospitality Trends & Opportunities Report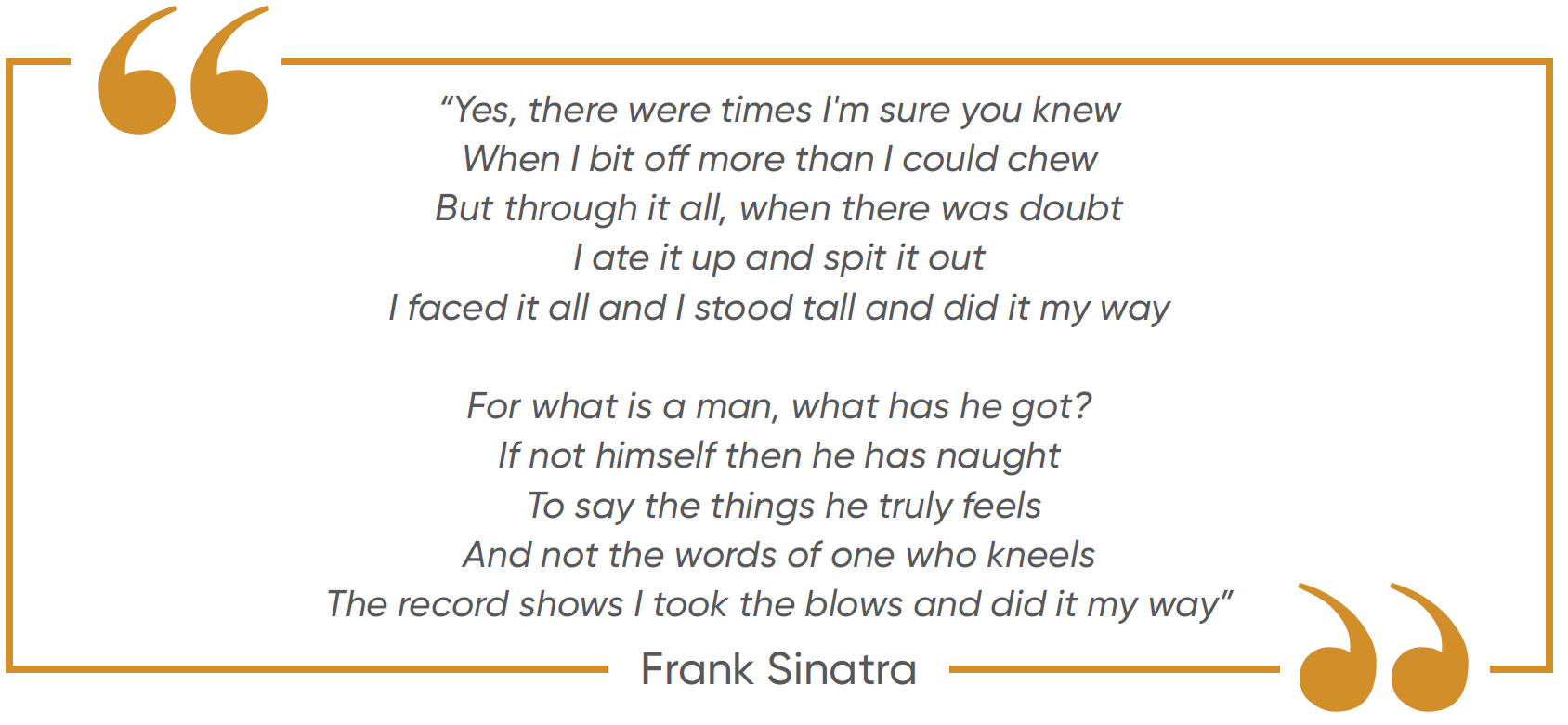 Some have labelled the past two years as appalling and destructive; others found this period to be unfortunate and sobering. Enough and more has been said about the consequences of the pandemic, both to societies and economies. However, the discourse has largely focused on the erosion caused. In truth, there was also something rather extraordinary that has emerged as a precipitate of this period. As it pertains to the silver lining of this cloud, there is perhaps just as compelling a story to be told. 
Tweaks, alterations, and improvements are a natural occurrence in life and in business. How often does one play witness to a comprehensive overhaul? The fact is that we have all seen varying degrees of this in recent months. Organisations have paused, reflected, and acted on significant changes to their 'business as usual' approaches. Several of these modifications are likely permanent. Proficiency in operations; defining what is vital versus what serves no real purpose; introspecting on the very tenet of what the business was built to achieve – every facet has been examined. The same has been true for individuals. People have paid heed to what really matters to them in life. Rare are occasions where a 'thorough reset' is achieved, and it has happened as a direct outcome of COVID-19. Resultantly, many a person (and enterprise) have redefined their journeys and have charted out a path that is analogous to doing things 'their way'. Sinatra's words really do ring true today. 
India recently crossed the 200 Crore vaccines threshold. As the pandemic transitions into endemicity and the mask mandates remain relaxed, travel not just to leisure markets but also to business destinations has begun showing promise. Our businesses have navigated one of the most challenging periods in history by introducing a slew of changes not limited to the optimisation of operations and streamlining service delivery; integration of technology and digital services; diversifying revenue streams; expanding into workcation, staycation and leisure segments; and clustering of roles and multi-skilling of line staff. These transformations have not only allowed the industry to sustain themselves but rather allowed them to push towards a rapid recovery, creating long-term benefits for the business. Undoubtedly, domestic tourism has spearheaded the revival of the hospitality industry in India. Not only have popular domestic destinations seen an increase in footfall, but tourists have also started exploring lesser-known locations in the country. Even after the return of international flights, domestic travel remains the preferred choice for the Indian tourist. This has allowed the industry to cross the 50% mark in terms of nationwide occupancy in 2021/22, with the national average room rate being just shy of INR 5,000. Even though the average rates are improving at a slower pace, these are encouraging signs for the sector. The organised supply played witness to a strong RevPAR growth of 55% (albeit on an eroded base) during 2021/22. The Indian hospitality sector achieved yet another milestone as the branded hotel room supply has crossed the 1.5 lakh mark in this year. Although supply did outpace demand for the most part for the last two financial years, they ended with a visibly steady uptick in demand. 
Going forth, our outlook is cautiously optimistic, although the sector's performance in the first quarter of 2022/23 has already shattered a few records and one may even be tempted to be bullish now. We share our thoughts on the likely performance of the financial years 2022/23, 2023/24 and 2024/25 later in this report. 
Optimism stated, one must remain cognizant of the challenges that need to be overcome for sustained, long-term growth. Hotels have recently witnessed an increase in operational expenses due to high inflationary pressure, supply chain disruptions and the rising exchange rate. Under-construction projects are also facing escalating input and construction costs due to high inflation across the global economy. The industry is suffering from a serious manpower crunch and talent deficit as it tries with all its fervor to bring its truncated workforce back to pre-COVID levels. Additionally, the next wave of the pandemic might be just looming round the corner. However, the resurgence in demand is likely to supersede the detrimental effect of short-term uncertainty due to economic volatility, the potential next wave and manpower crisis.

This is the 25th edition of the Trends & Opportunities Report. We take cognizance of the fact that the wealth of data and perspective that our readers (both institutional & private equity investors as well as traditional hotel owners & operators) have come to expect from this report must be met with an equally feverish dedication in our endeavors to constantly enhance our delivery. We, therefore, celebrate this Silver Jubilee by keeping the theme of overhauling and resetting in mind and are excited to present a brand-new, more detailed version of the report this year. Data points have been studied and analysed across a large metric of variables, in a fashion that has never been done before. We have also expanded our offering of data by markets with an eye to give credit to the growth of many a hotel markets in India that have emerged as established destinations in recent years.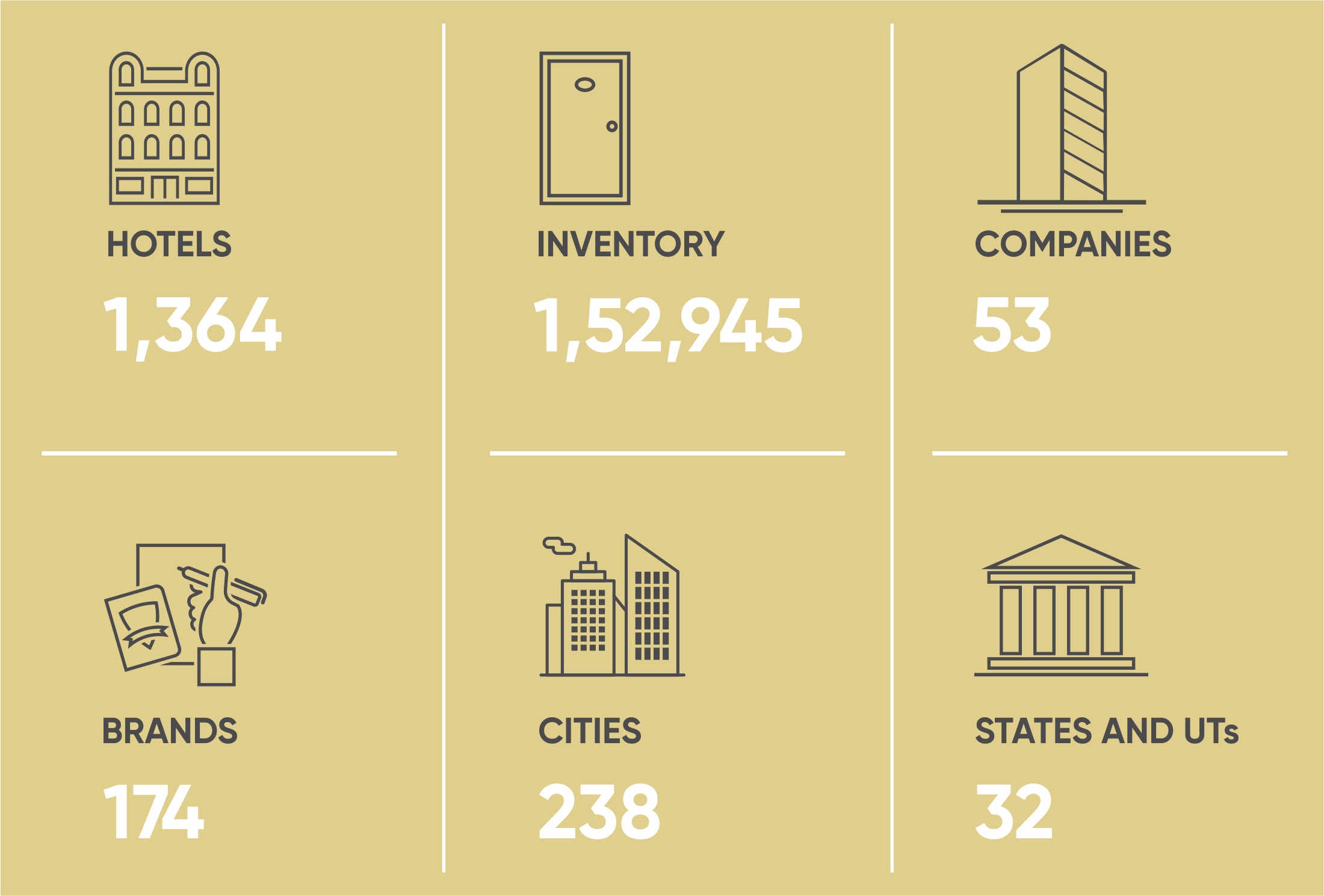 Hotelivate, a comprehensive hospitality consulting firm offering specialised service to clients across Asia Pacific and the Middle East regions, is proud to present the 2022 Indian Hospitality Trends & Opportunities report. The current participation base of 1,364 hotels with a total inventory of 1,52,945 rooms offers a more comprehensive coverage of India's branded hospitality landscape enabling better and more incisive analyses of national trends, performance of major hotel markets, and demand and supply forecasts than any other survey of a similar nature.
The results of our survey and analyses have been presented at an All-India level, by star category, by administrative zones, by city tiers, and with a focus on 20 major hotel markets, indicating the best and the worst performers and identifying reasons for the same. Furthermore, a detailed review of the existing and future supply has been conducted at both a macro and micro level to facilitate a better understanding of the growth in the number of branded rooms in the country, across positioning. We have also offered additional perspective and insights within various sub-sections of this report for those seeking a deeper analysis of the demand-supply dynamics as well as future trends and opportunities in a rapidly evolving marketplace. 
Preceding the results of the survey, we have provided a brief review of the Indian economy and an overview of the tourism sector. We have focused on details that have a direct bearing on the health of the Indian Hotel Industry.