Trusted hospitality advisors for achieving optimal economic returns for your hospitality ventures
STRATEGIC ADVISORY
Hotelivate's Strategic Advisory practise offers a variety of services that enhance each stage of a Hotel's financial advisory life-cycle. Our solutions are aimed at guiding clients to achieve optimal economic returns. The team has been performing detailed Feasibility Studies, Asset & Portfolio Valuations, Market Entry Studies, Operator Searches and Management Contract Negotiations over the course of two decades in the Asia-Pacific Region.
Through our extensive industry data, network and experience, we maintain a thorough repository of market intelligence for the hospitality industry. Our team of experienced industry professionals is thus equipped to offer economically sound counsel and direction that is aligned with the vision of our clients. Our reports and research articles, accepted by hotel companies, developers & financial institutions globally, remain a testament to our expertise and credibility.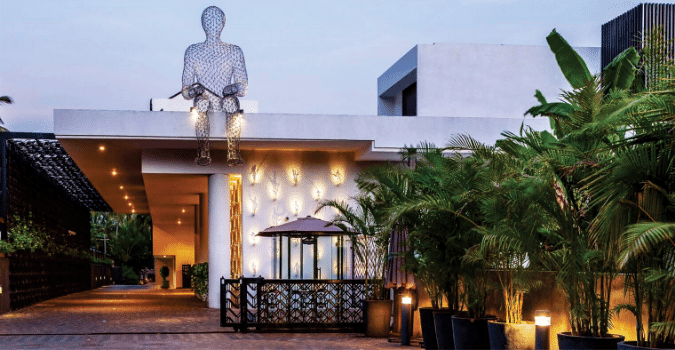 Invisible
Market & Feasibility Studies and Development Strategy
Our market research & feasibility studies provide a wholistic understanding of hotel micro-market dynamics.
A robust & comprehensive database of hotel operating matrices across hundreds of markets makes our studies trustworthy & reliable.
Having advised thousands of clients for more than two decades, our team's advisory work has been the basis for numerous hotel developments across brands, positioning & geographies in APAC.
A robust analysis of demand-supply dynamics, detailed recommendations of proposed facilities, estimating development costs, P&L benchmarking & forecasting as well as IRR & debt service coverage calculations form the backbone of our feasibility study reports.
Having witnessed numerous hotel industry & economic cycles, our advisory team's ability to appropriately capture this sector's strengths & challenges is a key driver in our analysis of hotel & mixed-use projects.
Globally, our feasibility and market research reports are sought by hotel brands, lending institutions, private equity investors & hotel owners as well as developers.
Hospitality consulting is a mix of science and art. Hotel specialists with a deep understanding of the sector's unique dynamics is what makes our market research, feasibility studies and development strategy reports pertinent.
Operator Search and Management Contract Negotiations
Hotel management contracts are unique, detailed and often confusing. Both, first-time owners as well as seasoned hoteliers need a trusted advisor when negotiating & signing these long-term and complicated agreements.
No two contracts are similar and no two hotel projects are the same. Equally important is the fact that each hotel owner has a different set of expectations from their operator. The ability to identify these needs while negotiating a hotel management contract is extremely important. We ensure that client centric negotiations are held.
Soliciting expression of interest letters, arranging multiple brand presentations & meetings, negotiating favorable commercial terms during the LOI phase, ensuring that hidden or bundled brand costs are highlighted, providing guidance on soft clauses and terms as well as ensuring that the long-drawn and complex language of these agreements in fully appreciated by the owners is part of our deliverables.
Our founding partners have signed scores of such contracts with several regional as well as global hotel brands. We act on behalf of the hotel ownership & provided advise, consultation and direction throughout the contract negotiation process.
The senior leadership possesses exposure to one of the globe's largest and most comprehensive databases of hotel management contracts that spans across several nations, hotel brands and star classifications. Our history of having successfully signed management agreements with most hotel companies makes for a rare and unique advisory firm.
We have very strong ties with some of the region's most renowned law firms and are able to ensure that their counsel can be sought by our owners, should they additionally choose to retain legal advisory services for their contract reviews.
Asset & Portfolio Valuations
Hospitality projects are time-consuming when planned, capital-intensive to build and easily influenced by a variety of market forces when operated.
They are thus an asset class that must not be valued based on traditional real-estate methodologies. The very fact that hotels do not have long-term rental & annuity based incomes makes these assets very unique.
Hotel valuation is a specialized skill that requires a deep understanding of both – the art and science of conducting dynamic, market-driven and demand-supply based assessment.
The Hotelivate team has experience in conducting single asset as well as large portfolio valuations for thousands of hotels across APAC for over 20-years.
The ability to definitively quantify the difference between a hotel's cost, value and price is a skill-set that makes our team highly sought after when our clients seek to get hotel assets and portfolios valued.
Our leadership's valuation advise has been the backbone to hundreds of hotel transaction and deal-making situations, as we have been the trusted advisors to buyers, sellers, lenders and investors for several years.
Applying several different methodologies (income, replacement cost & sales comparison) to value the same asset, we ensure that the true value of a hotel is captured in our reports.
Master Planning and Strategic Consulting
Hotelivate has extensive experience working with central & state governments for their tourism policy creation and enhancement.
Our leadership has been the advisor on various Public-Private-Partnership (PPP) projects that involved hotel development.
The senior team has acted as the lead consultants to mega-developers for their master planning of hospitality clusters and creation of hotel districts at prominent airports in South Asia.
We have been instrumental is assisting global hotel companies with their market entry & launch planning.  Our consultants also help curate 'go-to-market' strategies for new hotel brands.
The master planning & financial viability abilities also extend to a variety of related asset classes such as:

Convention & Exhibition Centers
Membership Clubs
Beach Clubs
Golf Courses
Spas & Wellness Centers
Restaurant Districts
Branded Residences (Condominiums & Villas)
Time-Share Resorts
Fractional Ownership & Strata Title Developments
Mixed-use commercial & retail assets
Rental Pool, Sale & Lease Back projects
The team has more than 20 years of experience consulting for clients in the Asia-Pacific hospitality Industry.
Our reports are widely accepted by hotel brands, developers & financial institutions across the globe.
Ability, experience and resources to offer advise and solutions, for all things hospitality!
As a true consulting firm should, we curate & customize our advisory to the client's needs rather than simply offering template driven outcomes.
Our founding partners have been the trusted advisors & counsel to thousands of hotel industry stakeholders over the past two decades.
Everyone at Hotelivate Strategic Advisory is a hospitality industry specialist and has either studied, owned, operated or consulted for hotels across various parts of the world.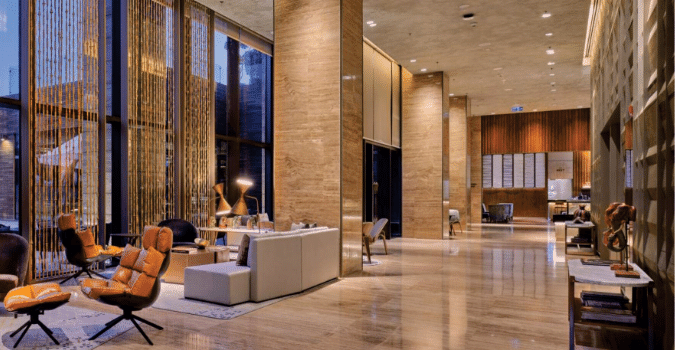 Telephone: +91 124 461 6000
Email: [email protected]
------------------------------------------------------
Delhi NCR
2nd Floor, Paras Downtown Centre, Golf Course Road, Sector 53, Gurugram, Haryana 122002, India
Mumbai
HD - 067, WeWork Enam Sambhav, C - 20, G Block, BKC, Bandra East, Mumbai, Maharashtra 400051, India
Jakarta
CEO Suite, Sahid Sudirman Center, 56th Floor, Jl. Jendral Sudirman No. 86, Jakarta 10220, Indonesia
Singapore
CEO Suite, Singapore Land Tower, 37th Floor, 50 Raffles Place, Singapore 048623
Dubai
2909 Marina Plaza, P.O.Box 112229, Dubai Marina, UAE